How To Help
Path to Africa works tirelessly to fundraise and build support, in order to cover running costs of Hope Village Orphanage. This is done through donors, fundraisers and volunteers however we need more help.
Child Sponsorship program
Have you ever considered sponsoring a child? Our child sponsorship program is crucial for the success of Hope Village as it's reliable and regular assistance.
Child Sponsorship Program :
Cost : USD$50 per month.
Payment method : PayPal or bank transfer (Tanzanian or Australian account).
Payment schedule : Choice to pay monthly, 3 monthly, 6 monthly or yearly.
What you get in return : Regular updates and communication from your sponsor child.
Our commitment : 100% of your sponsorship money will go to Hope Village.
Donations
Donations are essential for PTA to initiate and develop projects. Whilst it would be ideal for all projects to be economically self-sustainable, this is not always possible. We are therefore reliant on the philanthropy of our supporters.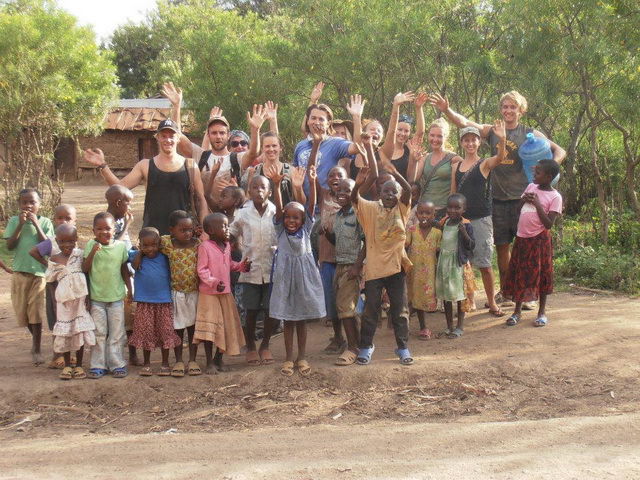 PTA's primary aim is to ensure that all funds go directly to the projects, and that the benefit to Tanzanian's from the donations is maximized.
Currently, all donations received are going towards improving the standard of living and educational opportunities for the children at Hope Village Orphanage. Administration is done on a volunteer basis therefore ensuring every amount donated goes into the project.
Donations can be made through PayPal or bank transfer, with bank accounts in Tanzanian and Australia. Please contact us for these details.
Fundraising
A huge amount of our support has come from friends and volunteers carrying out fundraising events at home, through work, school, community organisations or sports clubs.
Fundraising ideas include bake sales, bottle drives, coin drives, raffles at sporting events, organising charity nights out to a play or comedy club (making commission on tickets), black tie balls, fundraising parties, casino parties, selling holiday cards, bag packing at a local supermarket or shaving your head!
You can make a significant impact on these projects by helping out in this way and your efforts are truly appreciated. For further ideas and information on fundraising please contact PTA directly.
Volunteering
Volunteers are warmly welcome, very much appreciated and integral to the success of PTA and its sponsored projects. Without volunteers, our projects would not be possible.
Volunteer placements of varying lengths and roles can be arranged with each of the projects. Please see the volunteering page on this web site or visit www.hostelhoff.com for information on how to volunteer.